Photography is undeniably my biggest hobby. Interestingly, it is somehow related to my work where I develop novel systems and methods for advanced biomedical imaging.
In 2007 I put my hand on first pretty seroius camera (an advanced model from Fuji) and started this amazing journey. At that time I was shooting everything, but mostly every day  activiteis with my oldest nephew Rejmon. Soon, I realized I want more and switched my Fuji to Nikon's D90 DLSR. First look through the optical viewfinder is sometning I will always remember. I was collecting and testing various lenses. and sucesivelly moving to more advanced DLSR (D300s, D700 and D750). Recently, to follow the progress in the filed I decided to go on the mirrorless side (recent electic viewfinders are pretty cool) with Nikon Z6ii. 
In photography, I am most interested in creating new worlds and capturing moments that are important to me. In my galleries you will find landscape photography, some city street shots and urban architecture. I am slowly developing my "Mirror Symmetries" project. I'm practicing my technique and eye for portrait photography – I love taking portraits of the kids in my family.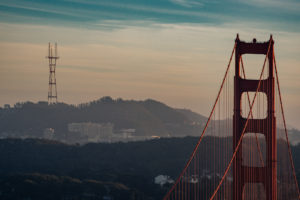 Currently, I have taken up the challenge of illustrating, for promotion purposes, t the activities of the International Center for Translational Eye Research, of which I am a part.
"I take pictures because I like it, because it relaxes me and because I can make others happy with my photos. Many of my photos hang on the walls at my family and friends' houses. Moreover, I have always felt that somewhere inside me there is an artist's soul smouldering, and this job allows me to show a part of this soul outside." – from the interview Behind the lens: getting to know a scientist through the prism of passion.
Have a look at my photography blog where I share some interesting stuff regarding my hobby.
I'm open to any form of collaboration in the space of photography. If you believe I can do something unique for you or we can do it together, feel free to contact me.